 Protocol Stacks from MicroControl –
switch between two worlds!
Proven in thousands of applications, MicroControl protocol stacks will help to reach your goals faster, securely and more efficiently!
The innovative bridge function provides even more flexibility and savings potential. Whether you want to realize solutions in mechanical engineering or mobile applications – you can simply switch from CANopen FD Slave to J1939.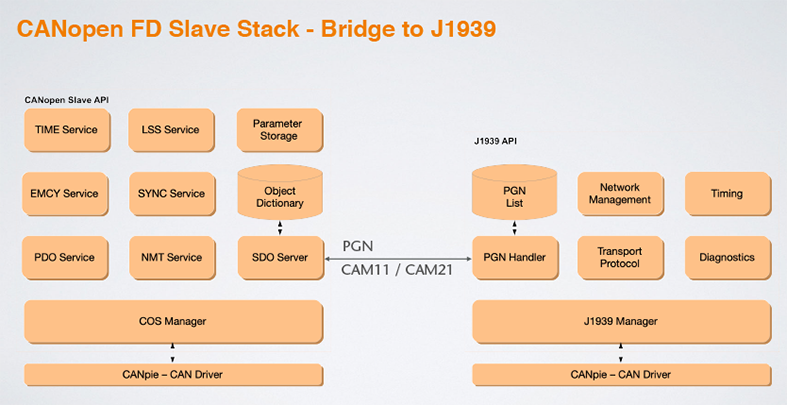 These two worlds in one device provide maximum flexibility. Once programmed, the systems can be used in both applications which will reduce development costs, simplifies production and minimizes maintenance.
So, the bridge function to the CANopen FD Slave protocol stack facilitates realization of multi-protocol devices. This will reduce development time for implementation of parameters, as these are used by both protocols in the same way.
Our protocol stacks are optimized to
low resource consumption (RAM/Flash)
quick and easy integration
different development environments (IDEs)
current requirements of software designers
Thousands of software designers in challenging industries such as automotive, measurement and energy technology already use MicroControl protocol stacks and gain a competitive edge.
As your service partner, the MicroControl experts will also assist you in implementing the software in your target system.
Take advantage of this opportunity and contact us.