 J1939 – the solution for harsh environments
From agriculture to construction and trucks
Let's meet up again!
At the bauma in Munich we will present our new ideas and solutions with CAN bus automation technology which help to optimize existing CAN systems or boost your future developments.
We look forward to meeting you: hall A2 – 337
Modern automotive technology on the move with the J1939 network protocol, z. B. for transmission of data such as engine rpm or temperatures or communication between electronic control units in a vehicle. MicroControl has successfully implemented the J1939 protocol in a wide range of applications such as combine harvesters and forestry machinery, wheel loaders and cranes or engine test stations..
J1939 protocol stack – for effective software development
The MicroControl J1939 protocol stack facilitates easy and fast development of SAE J1939 devices.
The protocol stack comprises the complete functionality for the integration of the J1939 standard into your devices. Versatile configuration options facilitate individual customization to a target product. Example codes facilitate the startup phase, enabling the user to focus on the implementation of their own application. The open CAN driver (CANpie FD) provides the flexibility to use any CAN controller available in the market.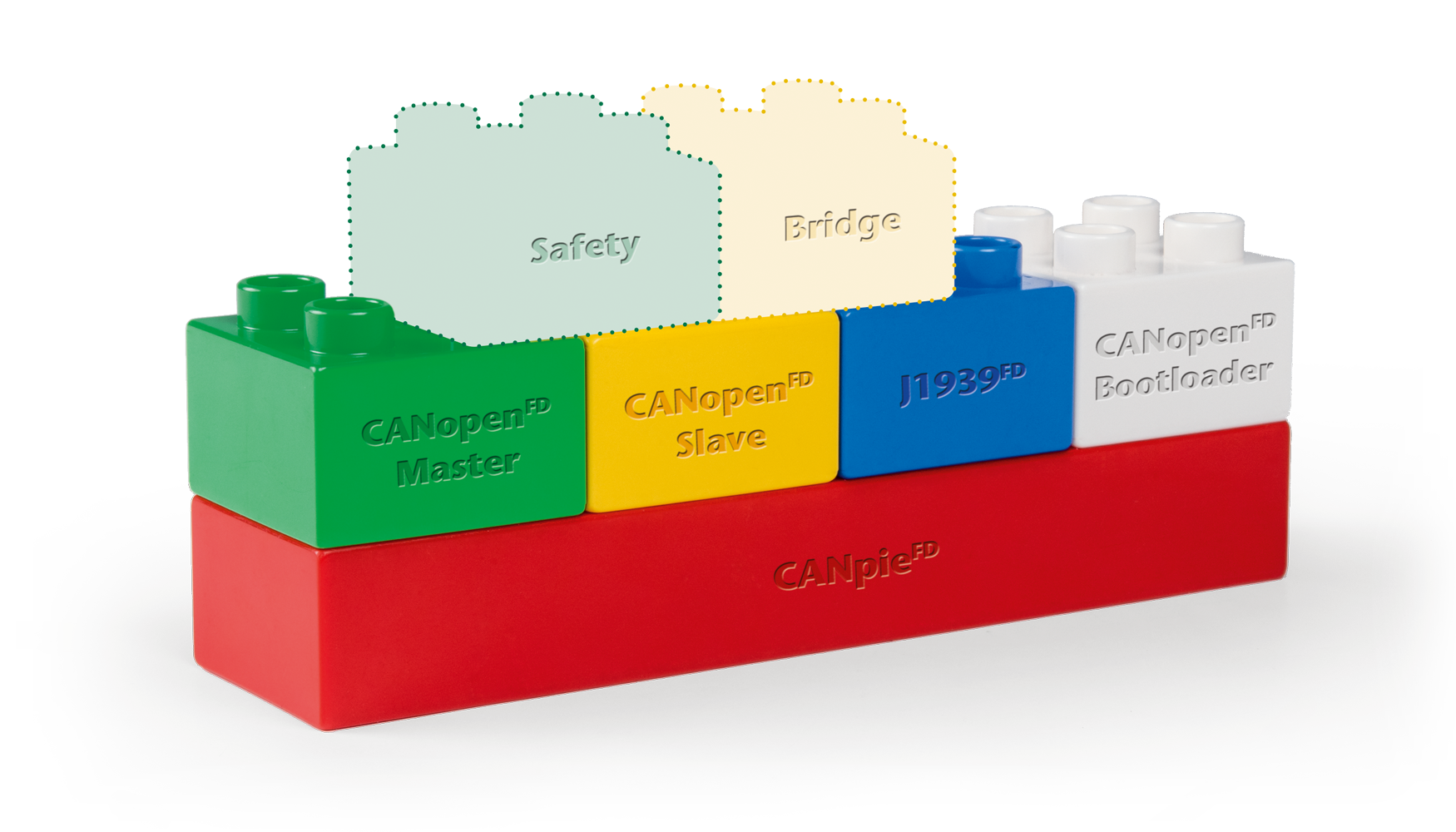 The bridge function to the CANopen Slave protocol stack facilitates realization of devices with multi protocol capability. . In addition, less development time is needed for the implementation of parameters as these are addressed by all protocols in the same way.
J1939 I/O modules – in challenging applications
MicroControl has integrated J1939 in several different modules – along with CANopen and CANopen FD. The µCAN.8.dio-SNAP for example, is a freely configurable digital 8-channel I/O module. The module is suited for installation on a tophat rail, e.g. to build engine test facilities. It is available with or without galvanic isolation of the CAN bus.
Another example is the µCAN.4.ti-BOX for use in utility vehicles: it offers 4 inputs for the connection of different temperature sensors, resistance detectors and thermocouples with an total sampling rate of 400 Hz. The CAN interface supports CANopen and J1939 protocols.
J1939 webinare – for a quick start
You would like to get to know the J1939 protocol better?
Reserve a place in our next
webinar J1939 on 22 + 23 November 2022